Small businesses with a website earn an average of just over $5 million a year. If these numbers seem out of reach for your small business, you may not have the right information technology to power your SMB to achieve its potential. Find out why the right SMB sales approach is tech-driven and what factors go into choosing the right IT to support your sales processes.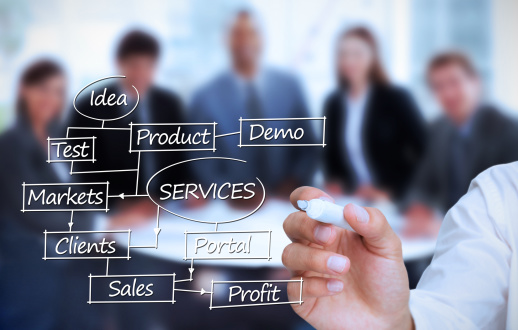 What the Right Technology Can Bring to SMB Sales
The right technology can significantly impact business value by making it easier for all staff to do their jobs, including sales. Specifically, IT can elevate sales by:
Increasing active selling time of sales reps
Helping staff implement an actual-to-plan performance
Delivering at-a-glance and in-depth reporting
Offering analytics that helps sales staff understand buyer behavior data
Increasing the volume of qualified leads in the pipeline
Increasing productivity of sales staff
Protecting customer data using best practices security protocol
Offering collaborative tools that help team members work together to provide the highest level of customer support
Technology gives staff a convenient way to share data, draw connections, understand trends and patterns, and make informed decisions regarding sales. If your SMB is serious about growing to reach a new sales metric, then it is vital that your business invest in the right tech tools.
Your existing business processes might have helped your business grow to your present size, but at a certain point these processes can no longer support your growth. What once helped you thrive is now actively harming you from growing beyond a certain point. If you're thinking about the ways that the right technology can elevate your business sales, then you're at the point where you need to invest in smart IT sales solutions.
Since this can be intimidating, let's examine some common components of a best in class SMB IT solution.
What Makes a Good SMB IT Solution?
SMBs have unique demands for technology compared with their larger peers. Accordingly, the best in class SMB IT solutions are:
Cost effective
Scalable
Easy to learn
Easy to use
Smart IT solutions are scalable for small businesses at every phase of growth. No matter where your business is right now, the right technology can help you accomplish tasks, start processes, and build and grow your opportunities whether you have 10 or 100 employees.
The average small business owner needs technology that is intuitive and easy to learn above all else. These individuals do not have a lot of time to spend learning a new tool, and they certainly don't have the funds to hire an in-house tech guru. IT that can be implemented, tweaked, and adjusted as SMBs grow and needs change is key.
Historically, many SMBs have a classic catch-22 with sales technology. Business owners may recognize they need technology to grow their business, but they are hesitant to invest the funds needed to get their hands on the right technology. Cost effectiveness plays a role in decision making, so SMBs like technology that offers a range of pricing plans. This way, they can choose what they need.
An IT service provider can act as an adviser, drawing the connections for key stakeholders who must give approval. Simply by having this extra support, SMBs may get up the courage they need to make the right investment for their business.
Ekota Central is the natural partner of SMBs who want to stay up-to-date with innovative IT tips, tricks, and news. To learn more about our services, please call us at (780) 421_-7373 or send an email to us at info@ekota.ca for more information.